GARYBROOKS

CEO and Founder

IRFANMOOSANI

Co-Founder, Cloud Support Engineer

PAWELBOROWICZ

Co-Founder, Graphic Designer

DOMINIKKUCHARSKI

Co-Founder, Front-End Developer
Saurabh Shah

Front-End Developer

PushaprajSharma

Platform Manager

Derek Snieg

Cloud Support Engineer

Lucas Ciesielski

Cloud Support Engineer
IWONAWILKOWIECKA

Front-End Developer

Charlie Hague

Chief Financial Officer

IGORKACZOR

Business Intelligence Specialist

Mike Witulski

Director, Business Development
Eyvonne Myers

Cloud Support Engineer

Christopher Ecklesdafer

Systems & Network Administrator

Dimitrii Bezverhnii

Kernel Developer

Kris Sibinski

Cloud Support & Systems Engineer
Ryan Bernstein

The Professor

Pawel Panek

Senior Systems & Network Administrator

Tharuna Balaji

PHP Programmer

MotazAshri

Cloud Support & Systems Engineer
JonathanGafill

Operating Officer

Pam Mulka

Cloud Support Engineer

Whitney Comps

Cloud Support Engineer

Julio Pontes

Platform Programmer
Jen Berigan

Project Manager

MichelleBorowicz

Cloud Support Engineer

Summer Hency

Billing Account Manager

LarisaPatel

Cloud Support Engineer
Dhaval Desai

Cloud Support Engineer

Janis Miciopulos

Cloud Support Engineer

Adrian Ziolkowski

Cloud Support Engineer
IGOR KACZOR
Business Intelligence Specialist
Igor is based out of our Szczecin, Poland office and has been with CloudAccess.net since 2010. To be fair, Igor does a little bit of everything in the company. Technically speaking, he is the Platform & Business Intelligence Manager. Essentially, he solves problems throughout our platform by communicating with the entire team to find the knowledge and resources needed and then integrating them to find a solution. He has worked in virtually every area of the company. He enjoys solving problems and learning new skills, but he also likes the CloudAccess.net culture. "You don't find it in all places," he said. Prior to working with us Igor spent time abroad, traveling and working at various jobs in various countries throughout the world. He even worked at a casino in "The Biggest Little City in the World." Igor has always enjoyed visiting new places, meeting new people, and experiencing different cultures. Igor is currently pursuing a BA in English at the University of Szczecin. He's always wanted to be either a professional basketball player, a poker player, or the President of Poland, but seeing as how he isn't very tall and poker has been banned in Poland, Igor is going to focus most of his time on the upcoming Presidential campaign.
PAWEL BOROWICZ
Co-Founder, Graphic Designer
Pawel is one of the founding members of CloudAccess.net. He is a self-taught graphic artist and has been with the company since 2008. Prior to his work with CloudAccess.net, Pawel cooperated with various interactive agencies as a graphic artist. Pawel works out of and helped to develop the CloudAccess.net office in Szczecin, Poland. He enjoys his work a great deal because he loves to design new things that others will see and use. To him, it's exciting to think that somewhere in the world people are using his business card, website, or logo designs. In his free time, Pawel enjoys gaming and spending time with his fiancée.
DOMINIK KUCHARSKI
Co-Founder, Front-End Developer
Dom is a founding member of CloudAccess.net; he's been here since the beginning. He was working for Talem Technologies in Poland when he met Gary. He was developing eCommerce websites based on VirtueMart and Joomla! 1.0. Currently, Dom is the Lead Front-end Developer with CloudAccess.net. Dom enjoys his job because there are always new things to learn. Technology and ideas are always evolving, and Dom likes to stay current with the newest trends and innovations. He received a bachelors degree in telecommunications and electrical engineering with a specialization in multimedia systems from the University of Technology and Life Sciences in Bydgoszcz, Poland in 2010. Dom is also a talented dancer. He has been practicing Popping since 2003, and he dances frequently. In his free time, Dom also likes swimming and learning about website design. In the future, he hopes to add web design to his list of skills.
Twitter : @minopl
IWONA WILKOWIECKA
Front-End Developer
Iwona is a Front-end Developer with CloudAccess.net and works in our Szczecin, Poland office since 2010. She is primarily responsible for template development and support, but she is also part of our Professional Services team that develops custom websites for our clientele. Iwona is currently finishing her thesis for her masters degree in computer science at West Pomeranian University of Technology in Szczecin. She enjoys working with CloudAccess.net because she is a natural problem solver and has the ability to pay close attention to intricate details. Furthermore, she loves the positive atmosphere within the company and learning something new every day. When she's not developing sites you can find Iwona hanging out with her friends, listening to music, reading technical journals, or watching CSI.
Larisa Patel
Cloud Support Engineer
Larisa Patel is a Joomla Support Specialist with our CloudAccess.net India office. Larisa completed a bachelors degree in Engineering from the L.J. Institute of Information Technology in Ahmedabad, India. She is CCNA certified and is currently pursuing her CCNP certification. Prior to working with CloudAccess.net, Larisa was working as a network support engineer for an IT network integration provider in India. She enjoys her work with CloudAccess.net because she likes working on CSS and HTML, but she also likes working with individuals in different fields of work. She is excited to join our team and to work with Joomla. In her free time, Larisa likes to study and listen to music.
Michelle Borowicz
Cloud Support Engineer
Michelle is a member of our CloudAccess.net Getting Started Team; she helps our clients become acquainted with Joomla! and our entire platform. Michelle comes to CloudAccess.net with several years of experience in the travel and tourism industry. She has worked as a travel agent selling packages and managing tasks for clients traveling the world. Michelle enjoys being a part of the CloudAccess.net team because of the collaborative environment but also because of the new and exciting things happening here every single day. Born and raised in Cheboygan, Michigan, Michelle has studied communications at North Central Michigan College and aspires to obtain a masters degree. In her spare time, Michelle enjoys photography, reading, cooking, and traveling. She enjoys fishing and hunting, too, but she's afraid of moths and butterflies.
SAURABH SHAH
Front-End Developer
Saurabh is a Joomlaholic and holds multiple positions in the company but he is always more focused and works as a Front-End developer. He is also a member of Joomla! Events Team. You'll usually find him busy coding Joomla! templates and themes, styling Joomla! extensions, and keeping up to date with web technologies. Saurabh has a masters degree in computer science and he has been working with Joomla! since the Joomla! 1.0 release. He is well versed with php, CSS(3), HTML(5), database applications, jQuery, javascript, and Photoshop. Saurabh lives in Pune, India and is very active in his community, attending and volunteering at local and regional networking events including PHPCamp, the biggest conference for PHP developers in India. He is also very active on Twitter (@saurabhshah), sharing his knowledge and experience with web design and development. Saurabh is also active at Joomla! day events , One of the Organizer of Joomla!Day India and presented at Joomla!day India 2011, Joomla!Day Malaysia 2011 and Joomla!Day Spain 2012.
Twitter : @saurabhshah
Summer Hency
Billing Account Manager
Summer is a CloudAccess.net Account Manager. Summer welcomes all new clients into our network with her friendly disposition. Summer has spent the last 6 years working for a financial firm where she managed daily office operations and achieved state licensure to sell life insurance, health insurance, and fixed annuities. Summer enjoys spending time with her son and being outdoors in her spare time.
Lucas Ciesielski
Cloud Support Engineer
Lucas is a Joomla! Support Engineer who lives in Szczecin, Poland and works out of the CloudAccess.net office there. Lucas joined our team in 2010, and enjoys his work for three main reasons. For starters, he is passionate about working with our clients and helping them solve Joomla! issues. He loves it when he gets to "save the day" for a customer. He also appreciates our team a great deal. We all play different roles in the company and Lucas likes that he knows exactly where to go to get the right answer. Lastly, Lucas loves Joomla! He understands what a powerful CMS it is, and he enjoys working with it a great deal. Prior to working with CloudAccess.net, Lucas was a freelance IT specialist performing various tasks for different companies & individual clients. Lucas is in the process of completing a bachelors degree in information technology and technology education at the University of Szczecin. In his spare time Lucas enjoys listening to music, cycling, and have fun with friends.
Mike Witulski
Director, Business Development
Mike is a CloudAccess.net Business Developer focusing mainly in sales and strategic planning. He lives in Indian River, Michigan and was instrumental in creating our Cheboygan office. Mike has extensive experience in the insurance and financial fields working in underwriting and risk assessment. Mike also has a great deal of experience with telecommunications and data networks. Mike is passionate about his work with CloudAccess.net becuase we don't waste time here. According to Mike, he is proud to stand behind our products because of the "integrity behind the offering." He loves working with our team because we attack issues aggressively, commit ourselves entirely, and solve problems immediately. In his free time, Mike enjoys spending time with his family and doing things in his community. Mike is an avid outdoorsman and motorsports fan. He enjoys fishing, hunting, racing snowmobiles, dirt biking, and anything with an engine really.
Pushapraj Sharma
Platform Manager - Python and PHP Programmer
Push is a Platform Programmer with CloudAccess.net and first began working with our team in early 2010. He works remotely out of Sunder-Nagar, Himachal Pradesh, India. Push is well versed with many open source content management systems; he worked as a programmer on many different types of projects in the years preceding his current position. Push says that he never really enjoyed his work prior to joining CloudAccess.net. He especially appreciates the way we collaborate and communicate as a team, how we take on new challenges, and how we are developing state-of-the-art technologies. Push received a bachelor of technology degree in computer science and engineering in 2005. In his free time Push enjoys watching movies and playing Playstation with his family. He is passionate about his work and is incredibly proud to be part of the CloudAccess.net family.
Jonathan James Gafill
Operating Officer
Known as a "jack of all trades", Jonathan's strong points combine critical thinking, a wide skill set, and a can-do attitude. His communication skills allow him to effectively interpret and translate technical tasks between the clients, developers and programmers. In his spare time, Jonathan designs and builds short and long range autonomous drones, plays music and enjoys board sports like kite surfing and stand up paddleboarding.
Twitter : @jonathangafill
Motaz Ashri
Cloud Support & Systems Engineer
Motaz is a highly skilled Joomla! engineer that works alongside the Platform Team. He is also a Senior Network Engineer and CISCO Certified. Originally from Egypt, Motaz, or "Taz" as he's more affectionately known, is a PADI Rescue Diver, and has explored the vast majority of the Red Sea. Taz is a water sports fan and enjoys anything that takes place around the beach and in the sun. Having recently moved to the US, Taz is still trying to get used to the cold Northern Michigan waters.
Jen Berigan
Project Manager
For the past twelve years, Jen Berigan has been involved in the graphic design and professional web development fields. Fully versed in the Adobe Creative Suite, Jen utilizes a wide variety of design programs to fulfill her clients' requests. Whether it is print or web work, Jen has a full range of graphic design skills at her disposal. In addition to the graphic design side, Jen is also a talented front end developer for web site construction. Fluent in HTML and CSS, Jen has the ability to take a Photoshop design and turn it into a functional website, exactly as the designer and client intended. Jen comes to Cloud Access with a strong history of building successful customer relations. As a Joomla! Support Engineer, her number one goal is to create an active and dynamic partnership between the client and the development team. At every step of the process, Jen will ensure that the client is well-informed, actively involved, and genuinely satisfied with their website development experience. Jen knows that a company's website is their face to the world, and she is committed to making sure each client looks their very best.
Gary Brooks
CEO and Founder
Gary Brooks is the founder and Chief Executive Officer of Cloudaccess.net. Although each team within the company has its own dedicated leader, Gary is involved with and guides all aspects of the company. Gary has a track record of over 13 years of start up and enterprise-level experience handling thousands of clients and teams of people. Prior to CloudAccess.net, Gary founded a successful dial-up Internet company and a chain of cash advance stores. In his free time Gary enjoys spending time with his family, including his two sons.
Twitter : @garyjaybrooks
Derek Śnieg
Cloud Support Engineer
Derek is a passionate Joomla Support Engineer with CloudAccess.net. Prior to coming to CloudAccess.net, Derek completed a bachelor of arts degree in 2010 at the University of Szczecin in Szczecin, Poland where his focus of study was music and information technology education. Derek was introduced to Joomla after graduation and joined our team. Derek also works with teachers at a school in Police, Poland, helping them implement Joomla into their curriculum and giving students valuable and practical web-building skills. In his free time Derek enjoys reading and gaming, but his passion will always be music. He is the lead singer of a hard rock band, and he has started a masters degree in choir conduction. Derek's first band, the Black Diamonds, was an opening act for a popular Polish rock band. Between his work in the University of Szczecin choir and his current band, the Delta Devils, Derek has performed at concerts locally and internationally. In the choir, Derek has had three shifting roles - baritone in the bass/baritone choir section, solo baritone and, on several occasions, conductor.
Pawel Panek
Senior Systems & Network Administrator
Pawel is a Senior System Administrator and member of the DevOps Team at CloudAccess.net. He works remotely in Szczecin, Poland and has been with CloudAccess.net since 2011. Pawel received a masters degree in computer science at West Pomeranian University of Technology in Poland in 2005. He enjoys his work a great deal because he is creating, building, and maintaining state of the art servers and developing new services for CloudAccess.net. He is forward thinking when constructing networks and services or when solving intricate tasks for customers. In his free time Pawel enjoys being outside, hiking, fishing, and breathing fresh air.
Whitney Comps
Cloud Support Engineer
Whitney is part of the wonderful Getting Started Team with CloudAccess.net. Known as the "giggly girl" on the other end of the phone, she attends to the thousands of Joomla! demo users and helps them learn the basics of Joomla! and CloudAccess.net hosting. Whitney loves communicating with clients all over the world and learning about their different cultures. Whitney received a bachelors of science degree in speech, language, and hearing sciences from Northern Michigan University.Her passion is communicating with human beings, but in her spare time she is an animal enthusiast. Her home is surrounded with animals and so is her heart. Whitney also enjoys camping, canoeing, and 4-wheeling in the Northern Michigan terrain.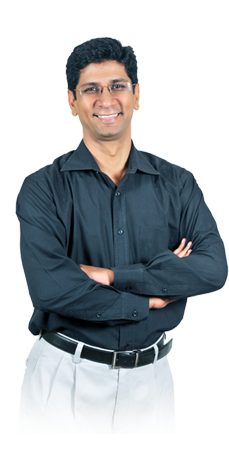 Irfan Moosani
Co-Founder , Cloud Support Engineer
Irfan is a Senior Support Specialist with CloudAccess.net. He's been with the company since the beginning when it was only a two man operation called MichiganMedia.net. He also has the distinction of being the person who introduced Joomla! to Gary Brooks, the CEO of CloudAccess.net. Irfan received a bachelors degree in business in Delhi, India and started taking computer courses shortly there afterwards. He taught himself programming languages and became a freelance web developer and also taught computer programming. It was at this time when Irfan met Gary and the two envisioned CloudAccess.net, the most successful Joomla! hosting and support company in the world. Irfan enjoys his work a great deal because it doesn't seem like work. To him, it's a lifestyle and the company represents family. He looks forward to growing his office in India and watching the company grow. In his free time, Irfan enjoys spending time with his children playing Nintendo Wii, but he admits that they are the ones to play and he mostly watches.
Dimitrii Bezverhnii
Kernel Developer
Dimitri, or Dim (as we like to call him), has been with CloudAccess.net since May of 2011. He is a Platform Developer/Debugger and his work centers around the creation and maintenance of Apache Modules, developing and fixing platform scripts, and tending to the administration of the CloudAccess.net servers. Dim lives in Chisinau, Moldova, and received a bachelors degree in computer science from Moldova State University in 2009. He has also received basic Cisco training and is working towards his certification. Dim loves his work with CloudAccess.net because of the adrenaline rush that he feels when he resolves a big issue that affects a lot of clients. He also enjoys envisioning applications and how all the parts integrate to work together. Prior to working with us, Dim created a variety of Windows and Linux-based applications that were mostly hardware-related. In his spare time, Dim enjoys practicing martial arts, being outside, and also likes to restore classic Saab automobiles.
Kris Sibiński
Cloud Support & Systems Engineer
Kris is a Joomla! Support Specialist with CloudAccess.net and lives and works in Szczecin, Poland. Kris was an IT Technician and small network administrator before he joined the CloudAccess.net team in 2011. He enjoys his work because of the diversity of the people he meets everyday - he enjoys seeing other people happy by resolving issues they experience, even if the task is a simple one. Kris became a certified IT Technician after completing a postgraduate course of study at the Delta Technical Institute in Szczecin, Poland in 2002. In his spare time Kris enjoys listening to music and playing his guitar. He also enjoys cycling and playing football (the European kind).
Eyvonne Myers
Cloud Support Engineer
Eyvonne held multiple positions at CloudAccess.net as the company took form, but she has now settled into the role of a Joomla! Engineer and Support Specialist. Eyvonne is currently finishing an Associates Degree in Web Development at Northwestern Michigan College, and she is also completing a degree in Musical Performance. An award winning saxophonist, Eyvonne has performed with the Gateway and Northwestern Michigan College Orchestras. She is also a skilled pianist and guitarist. An artist at heart, Eyvonne is a talented painter and has had her artwork featured in galleries and online.
Pam Mulka
Cloud Support Engineer
Pam is a CloudAccess.net Getting Started Specialist, and she has been in web design since 1997. Her vast work experience with computers has lasted for close to 25 years and throughout that time she has picked up a variety of skills ranging from DNS management to graphic arts and database configuration and search engine optimization. This isn't Pam's first experience working with Gary Brooks; the two worked together at his first business venture: one of Northern Michigan's first ISPs. She currently works in the CloudAccess.net Cheboygan office. As a Getting Started Specialist, Pam enjoys talking to, working with and helping people from all over the world. In her spare time, Pam enjoys reading, walking, being outdoors, taking care of her animals and spending time with her daughter.
Christopher Ecklesdafer
Systems & Network Administrator
Christopher is a Systems and Network Administrator who architects and repairs the CloudAccess.net servers. He has been with the company since 2011, and prior to his work with here, Christopher worked with Hewlett Packard and EDS. Chris has studied computer science and physics at the University of Michigan and has a goal to become a Red Hat Certified Engineer. He enjoys his work because of the family atmosphere and because each day represents a challenge to learn and do better than the day before. In his free time, Chris enjoys gaming and spending time with his family. He especially enjoys teaching his children how to build model rockets.
Tharuna Balaji
PHP Programmer
Tharuna is a backend Joomla! coder with CloudAccess.net. She has over 5 years of coding experience using core PHP and Joomla! Tharuna is a highly-motivated and driven individual and loves working in a team environment. She has a knack for solving issues quickly and efficiently. Tharuna received a bachelors degree in electronics and communication engineering from Anna University, Chennai, India. Tharuna resides in Visakhapatnam, a port city in Southern India. She enjoys spending time with her two children and her husband who works for the Indian Navy.
Ryan Bernstein
Chief Operating Officer
Involved with all daily company operations, Ryan is the CloudAccess.net spokesperson, oversees all company training resources and documentation and serves as content manager, social media manager, and contributes to the marketing team. He has a background in education, received a BA in English from Western Michigan University and has a MA in writing from The University of Denver. Ryan is also currently an adjunct composition and public speaking professor in the Communications Department at Northwestern Michigan College in Traverse City, Michigan.
Charlie Hague
Chief Financial Officer (CFO)
In addition to wearing other hats, Charlie is the Chief Financial Officer at CloudAccess.net. Charlie and Gary were childhood friends, and the two were business-minded even as children. Their first joint venture was a retail sticker and bracelet operation out of the school bus they rode to middle school in East Jordan, Michigan. It was here that these two learned about budgeting, profit margin and inventory management. Charlie received a Bachelors Degree from Northwood University triple majoring in Management, Banking & Finance and Economics. Prior to coming to CloudAccess.net he had established himself as a Licensed Personal Banker and Financial Representative. Charlie also currently sits on the Board of Directors at the Bay Winds Federal Credit Union. Charlie is an avid outdoorsman. He enjoys snowboarding, motorcycling, boating and playing disc golf to name a few. However, his real passion is helping people learn and point them in the direction to success.
Julio Pontes
Platform Programmer
Julio is a CloudAccess.net Platform Programmer working remotely from Fortaleza, Ceara in Brazil. He's excited about bringing new solutions and innovations to the company. Julio is motivated by collaborating with his colleagues to create and share solutions and new insights. He likes thinking about what he is going to build tomorrow, today. Prior to his work with CloudAccess.net, Julio worked for NOIX, a web development company providing ecommerce solutions for Joomla! and other content management systems. He has developed custom extensions, web service integration solutions, and has worked on larger projects for clients like the Brazilian Ministry of Education. Currently, Julio is finishing a bachelors degree in Information Systems at the FA7 Institute in Fortaleza, Ceara, Brazil. In his free time, Julio enjoys spending time with family and friends, playing xbox, and watching movies. He is a big Science Fiction fan; his favorite movies include Hitchhiker's Guide to the Galaxy and The Lord of the Rings and Matrix trilogies.
Twitter : @juliopontes
DHAVAL Desai
Cloud Support Engineer
Dhaval is part of our CloudAccess.net India team. Before coming to use he received Diploma in Multimedia Creations (DMC), a Bachelor's in Computer Applications (BCA) and he is currently finishing his Masters in Computer Application (MCA) at the L.J. College of Computer Applications in Ahmedabad, India. Dhaval is excited to join our team because of the dedication this company shows its employees and and the dedication this company has for the Joomla community. He's excited about being a Cloud Support Engineer, but also looks forward to taking on other responsibilities in the company as well. In his free time, Dhaval likes to read technological magazines and play computer games, but also likes to explore different places on his bike.
Janis Miciopulos
Cloud Support Engineer
Working from the CloudAccess.net Poland office, Janis is a Cloud Support Engineer but looks to branch out and join other teams within the company. Prior to his work with us, Janis worked as a customer service specialist for Microsoft. He has experience helping clients and is excited to join our growing company. Janis finds that CloudAccess.net has a friendly atmosphere and that everyone here is very supportive. Janis is Polish and lives in Police, Poland and is of Greek descent. In his free time Janis enjoys reading Umberto Eco books, listening to music and playing basketball.
Adrian Ziolkowski
Cloud Support Engineer
Working from the CloudAccess.net Poland office.
Fabian Jasen
Intern