Option 1: Watch a Recorded Webinar
---
Option 2: Join a Free & Live Webinar
We host a
free & live daily webinar
, and we'll walk you through the development of your Joomla site. You can attend as many times as you'd like, and you can even post questions to or speak directly with the live host who can illustrate a solution or point you in the right direction to find the answer.
Register Today!
You can always watch watch a
recorded webinar
where you can stop, pause, rewind, fast-forward and learn at your own pace. The
CloudAccess.net YouTube channel
has many useful tutorials and webinars to pick from. Learning possibilities are endless.
---
Option 3: Search our Knowledgebase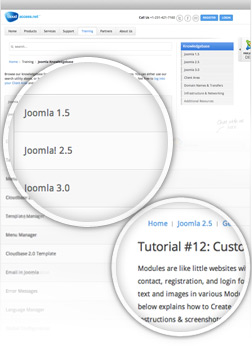 We've created a
knowledgebase
chalk full of how-to documents and videos to help you create the Joomla site that you envision. We create new documentation all the time, and our goal is to create the world's best
Joomla knowledgebase
. The
Getting Started with Joomla 3.0 Tutorials
were developed to help you get your site off the ground.
Click here to access the Getting Started with Joomla 2.5 Tutorials
.

From launching a new site to installing a template to the basics of creating website content, the Getting Started Tutorials cover the exact same information that is covered in the Learn the Basics of Joomla webinar.
---
Option 4: Ask our Support Team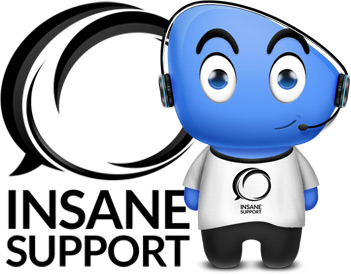 If you
upgrade to a paid hosting plan
, you can use our live chat feature,
submit an online support ticket
and call our support team to get direct help developing your Joomla site. We can help you with any core Joomla issue you encounter as you develop your site and, a lot of times, if you have questions about 3rd party extensions, we can help you discover the information you're looking for.
Learn how to Upgrade to a Paid Hosting Package

Learn how to Submit a Support Ticket

Login to your Client Area