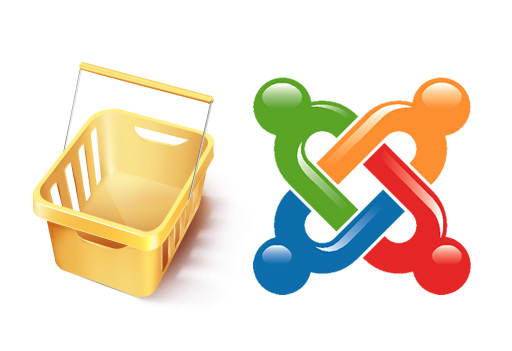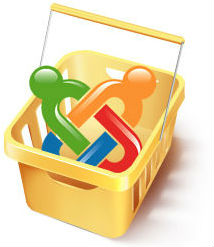 Many of our clients have a Joomla site because they want to feature their products and services with a shopping cart, checkout system, payment processing merchant or payment gateway. There are many options out there and clients should be well informed before getting started. Listen to my conversation with a client or read the steps that follow to learn more.

Step 1: Determine your Payment Handling Approach
Onsite payment processing handles the entire payment process on your website. The customer will never leave your e-commerce website when buying something. When using an onsite checkout system, you're responsible for maintaining a secure website (having a valid SSL certificate and keeping your software up-to-date). You may also be required to pass regular PCI-DSS compliance scans and work with your bank to set up the onsite payment processing. Popular onsite payment processing services include:
Offiste payment processing takes your customers to a secure, offsite webpage managed by a payment processing merchant. The payment processing merchant is responsible for the security of the payment process for the offsite checkout process. Popular offiste payment merchants include:
Step 2: Ponder a few Questions
How many items do you want to sell? If you don't have a lot of items for sale, you may want a simple offsite payment gateway instead of an entire shopping cart component.
Are you shipping to other countries? If you're selling or shipping overseas or to another country, you'll want to find a shopping cart that helps you calculate the shipping rates accordingly. Some components allow you to work directly with UPS or FedEx to determine shipping rates.
What's your refund/return policy? If you're selling something on your site, you're legally responsible for posting the terms of your return/refund policies. Your shopping cart may help you with this or you can post this information somewhere on your site.
Step 3: Select a Joomla Extension
Make sure you pay close attention to the payment processing merchants they support. We recommend the following components:
These are only a few of the shopping carts available in the Joomla marketplace. Some of the options above are free while others are commercial. If you are going to need help setting up your shopping cart, it's best to go with a commercial extension, but make sure you ask if support is included with your purchase. We suggest you take a look at the full list of Joomla e-commerce extensions and the list of Joomla payment gateway extensions in order to find the shopping cart or payment system that works right for you. Please keep in mind that every extension supports different payment processing merchants. If you're a client of ours, you're also encouraged to submit a support ticket and call our support team to ask about which type of solution might be right for you.