Featured as a "Best of the Midwest" Growth Company at the Midwest's Premier Venture Capital Conference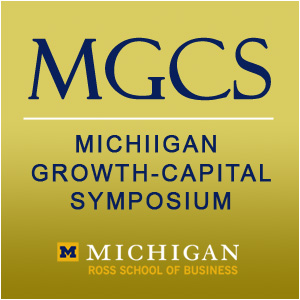 Ann Arbor, Mich. – May 13, 2013 – CloudAccess.net today announced that it has been selected to present at the 2013 Michigan Growth Capital Symposium. The company, an industry-leading Platform as a Service (PaaS) offering hosting and support for the Joomla! Content Management System, is among a roster of 36 promising, high-growth companies from the Midwest and beyond seeking funding in the next 12 months. CloudAccess.net will deliver its 10-minute presentation to attending investors, which include nearly 100 regional and top national venture capital firms, on Wednesday, May 22 at 10:30 a.m.
The Michigan Growth Capital Symposium is the oldest university-based venture capital fair and the premier Midwest networking event for leaders in venture capital investment to connect with emerging growth companies actively searching for partners and funding. Since 2001, the Symposium has provided nearly 400 companies with the opportunity to present to investors. Roughly 70 percent of these have raised capital totaling $1.7 billion in investments and nearly 20 percent have realized successful exits. More than 70 companies applied to present at the 2013 event and CloudAccess.net was selected following a rigorous review process.
CloudAccess.net has helped over 8,500 clients create a sustainable online business presence. The company offers a cloud hosting infrastructure, web development software and an industry-leading level of support for their clients. In April of 2010, CloudAccess.net partnered with Joomla.org and became the official and exclusive host of demo.joomla.org. Up to 15,000 users launch free trials of Joomla through the company's platform every month. CloudAccess.net hosts the demo sites free, in the cloud, for 30 days and has integrated support and free training to help their clients create their online home. Insane Support™ is the #1 value add feature of the CloudAccess.net platform and the thing that separates the company from its competitors. CloudAccess.net has enterprise clients including Barnes & Noble, K2 Sports, The University of Notre Dame, The Boston Children's Hospital and more.
"We're extremely excited to have been one of the 36 companies selected for the MGCS," said Gary Brooks, CloudAccess.net CEO. "What a great opportunity." Ryan Bernstein, Chief Operating Officer, will deliver the company's 10 minute pitch and both Bernstein and Brooks will be at the event to speak with those in attendance.
More than 400 entrepreneurs, researchers, investment professionals and business executives are expected to the Symposium, taking place May 21-22, 2013 at the Marriott Resort in Ypsilanti, Mich. In addition to company presentations to investors, the two-day event program will feature a keynote address from Credit Suisse's Kelly Williams and five panel discussions on topics including venture capital fund investment strategies, investing in healthcare IT, and transforming Michigan's entrepreneurial landscape.
"One of the secrets to Michigan's success is the cadre of good, smart entrepreneurs and the promising companies they are establishing and growing, including CloudAccess.net" said David J. Brophy, MGCS founder and director and professor of finance at the University of Michigan Ross School of Business. "We've got a heck of a lot going on in Michigan, and it's catching the attention of people around the country and around the world."
To learn more, see the full list of presenting companies or register, visit www.MichiganGCS.com and follow conversations about the Symposium by tracking #MGCS on Twitter.
About CloudAccess.net
CloudAccess.net is headquartered in Traverse City, Michigan, and satellite offices in Cheboygan, Michigan; Ahmadabad, India; and Szczecin, Poland. CloudAccess.net has become the world's flagship hosting company for the Joomla! CMS and has been featured in Computer World, CIO Magazine, Network World and IBM.com.
About the Michigan Growth Capital Symposium (MGCS)
MGCS is presented by the Ross School of Business at the University of Michigan with support from the Michigan Venture Capital Association and the Michigan Economic Development Corporation. The Symposium offers the opportunity to build relationships with an unparalleled business network of distinguished private equity industry leaders, leading university research faculty, and entrepreneurial business professionals.
Continue reading