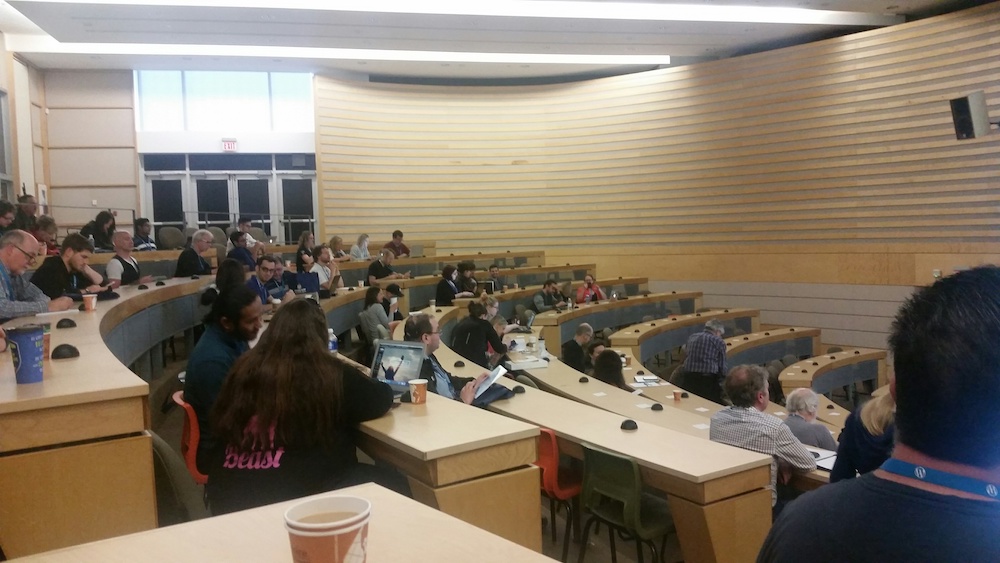 This last weekend CloudAccess.net's very own team members Danielle and Eyvonne attended WordCamp Halifax in Nova Scotia, Canada. The Event was hosted at the unique and picturesque Dalhousie University campus, which gave a great insight to the Victorian era. Our trip started off with a delicious stop at The Red Stag Tavern, where we got to meet the Lead Event organizers and speakers.

WordCamp Halifax got off to a great start with an amazing opening speech by the Lead Organizer, Alison Knott. Speakers and Sponsors were thanked and appreciated, attendees were warmly welcomed and everyone was eager to get the day started. We thoroughly enjoyed setting up and playing Mario cart at our booth, which gave us the opportunity to meet lots of new and friendly faces. As the official WordCamp Halifax After-Party Sponsor, we were able to provide a fun atmosphere for some more good eats and merrymaking. This allowed everyone to network and make new friends and connections. The event turnout was fantastic and we genuinely hope everyone enjoyed WC Halifax as much as we did.

After the event, Danielle and Eyvonne were fortunate enough to have an extra day to get out and explore the history and culture of Nova Scotia, Canada. Some of the things they did for fun included a wine tour in the Annapolis Valley, with visuals of the stunning Bay of Fundy. They also visited the Victorian-style Public Gardens and explored the 4th Completed Citadel from 1856 which really took them back in time.