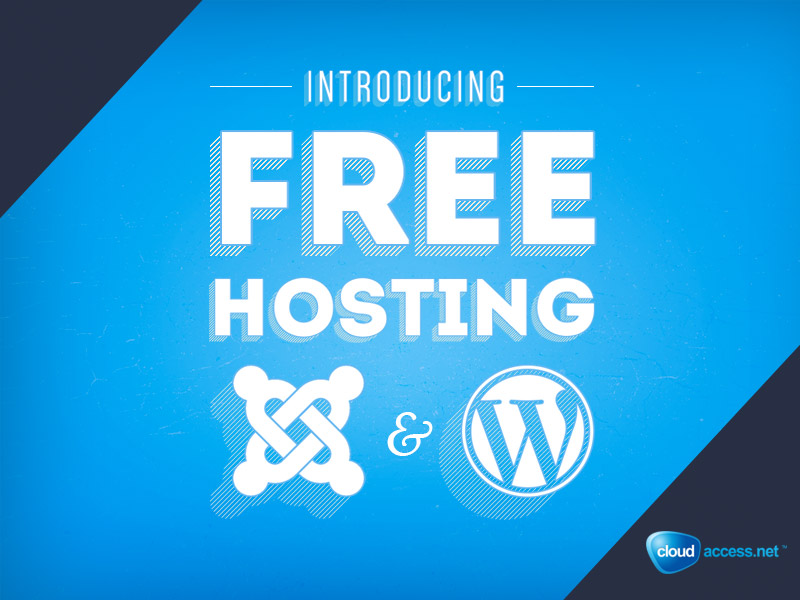 We're excited to introduce FREE HOSTING for Joomla and WordPress! It's simple: launch a FULL VERSION of Joomla or WordPress, build your website, and keep it online indefinitely for FREE. This blog explains why a free hosting option is ideal for open source web development tools like Joomla and WordPress and why we're making this incredible offer.
A Bit of Background
In 2013 we submitted a proposal in response to an RFP to host joomla.com, a free, limited option for Joomla hosting. In this proposal we indicated that we were not in favor of offering a limited version of Joomla. When the contract was awarded to another vendor, we started working hard to turn our unique proposal into a reality. The result is a system where anyone can launch a free and fully functional Joomla or WordPress site and keep it online indefinitely.
Keeping Open Source Open
Many believe that the future of Joomla's growth is to build a model similar to wordpress.com. In the joomla.com model, users will be able to launch a free version of Joomla without the ability to install 3rd party extensions or templates. We believe, in the spirit of open source, that people should be able to install their choice of extensions and templates. We also believe that limiting Joomla's functionality is not in the best interest of the Joomla community. We appreciate the Joomla and WordPress communities and we realize that it's the communities that add the most value when choosing an open source CMS. We truly hope that the joomla.com system encourages growth and awareness of Joomla, but we are fundamentally opposed to the concept.