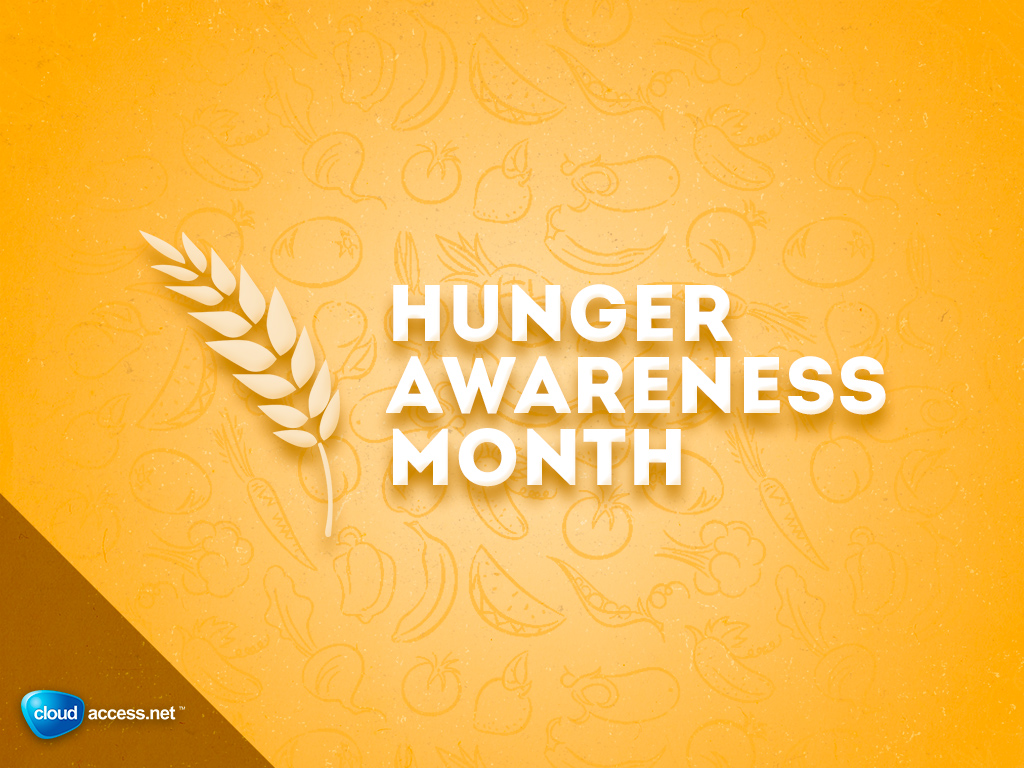 It's June and Summer is just around the corner! However, let's not forget those who are less fortunate as June marks Hunger Awareness Month. Did you know that 1 out of 5 children and 1 out of 7 adults suffer from hunger? You can help make a difference by getting involved this month.

CloudAccess.net is pitching in by offering a promo code: SolveWorldHunger to use during checkout while purchasing one of our hosting products throughout the month of June.

By using this promo code 20% of your Hosting related purchase will be donated to the "Rise Against Hunger" organization! Rise Against Hunger is dedicated to helping solve world hunger by 2030 and any funds raised will go towards providing life-changing aid such as food and medical supplies to people in need around the globe.

Also, keep a lookout on our Facebook and Twitter channels for facts on Global hunger that we will post each week until the end of June to help raise Hunger awareness.
Don't forget promo Code: SolveWorldHunger