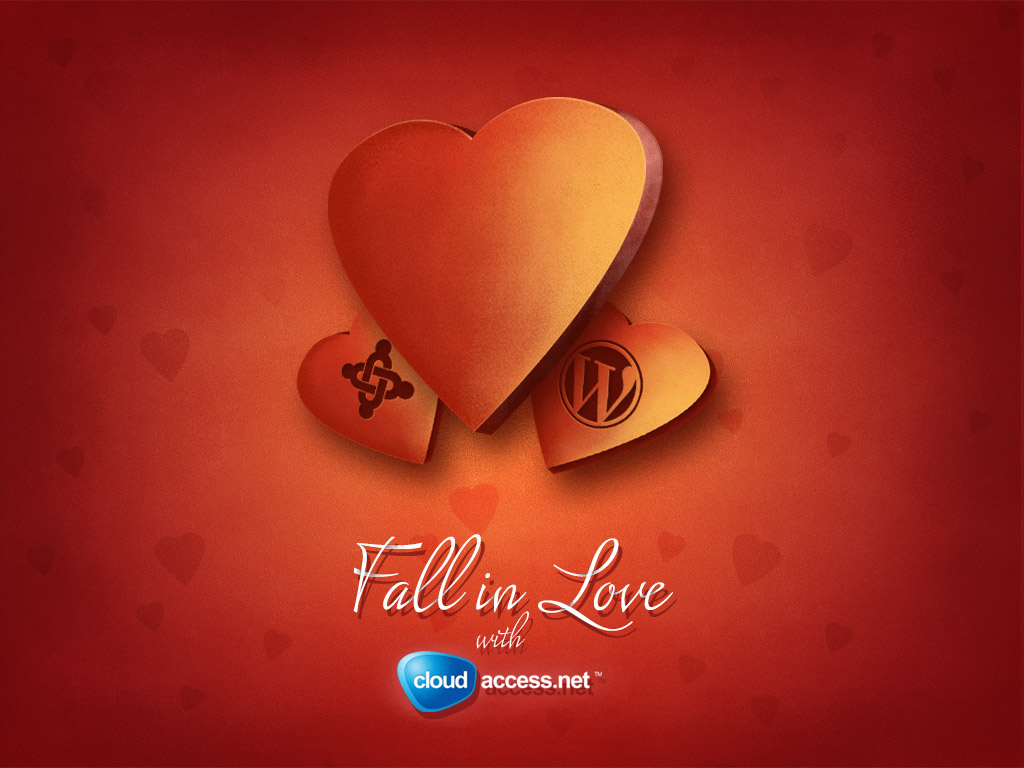 What better way to show your Valentine you love them than through the power of the web!
Are you still searching for ideas to get your sweetie this Valentine's day? With this special day only a few days away we have a thoughtful and affordable idea we think you'll love!
It's easier than you think and here at CloudAccess.net, you can launch a Joomla or Wordpress site, both of which offer great ease of use even if you are a first timer, for free. With our staging URLs, you can launch your site for free and keep it as long as you'd like providing the site stays under 500 MB. This would be a good way to have a fun and affordable Valentine's Day project and if you want to use your own domain name, we have affordable hosting that starts at just $10 per month, plus the cost of registering your domain name which is generally around $10 per year. Once you have chosen your site building platform (Joomla! Or WordPress) and launched your site, it's time to showcase your loving relationship. Make it fun!