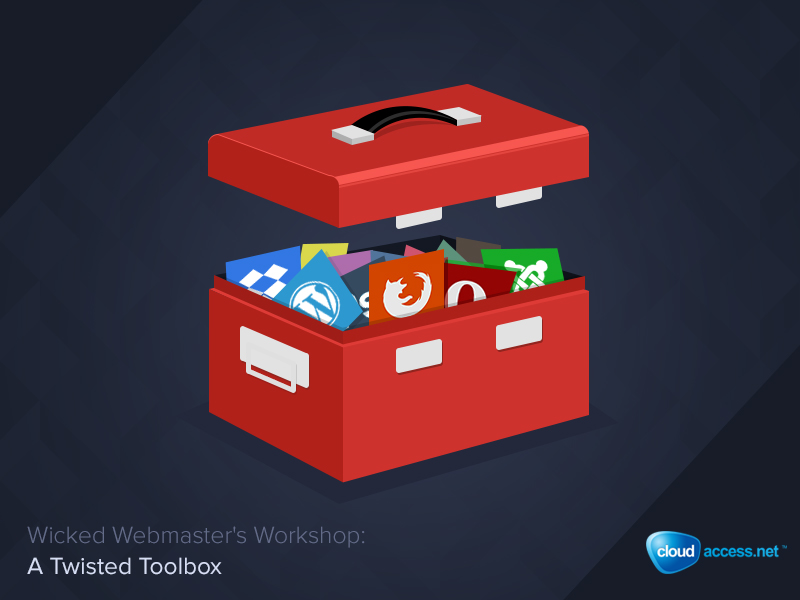 Whether you're building sites for friends once in a while or generating an income, being organized and taking the time to understand all the tools available to you is worth it. This blog contains a few suggestions for creating your own webmaster's toolbox. Many times, just like with Joomla and WordPress, you'll only need a web browser because many useful applications are online and if you find the right mix of applications there will be more than enough features to get the job done.
Starting at Square One: Selecting a Web Browser
As you develop websites, it's always best to conduct cross-browser testing, but chances are strong that you'll settle on one browser where you do most of your work. Windows users typically start out with Internet Explorer and eventually move onto something else like Mozilla Firefox, Opera or Google Chrome. Mac users will find Safari included with the MacOS, and Linux users will usually find Mozilla Firefox with the default install. The web browser you use most often is up to you, so get something you are familiar and comfortable with.
Communication & Collaboration are Key
The next thing we should talk about is talking. Having a discussion about a project over the phone or in a meeting with the mandatory cup of coffee is great, but that won't get you very far if you're not taking notes and creating a tangible plan. The good news is that there are many collaboration tools (both commercial and noncommercial) that are web based and available through a mobile or desktop application.