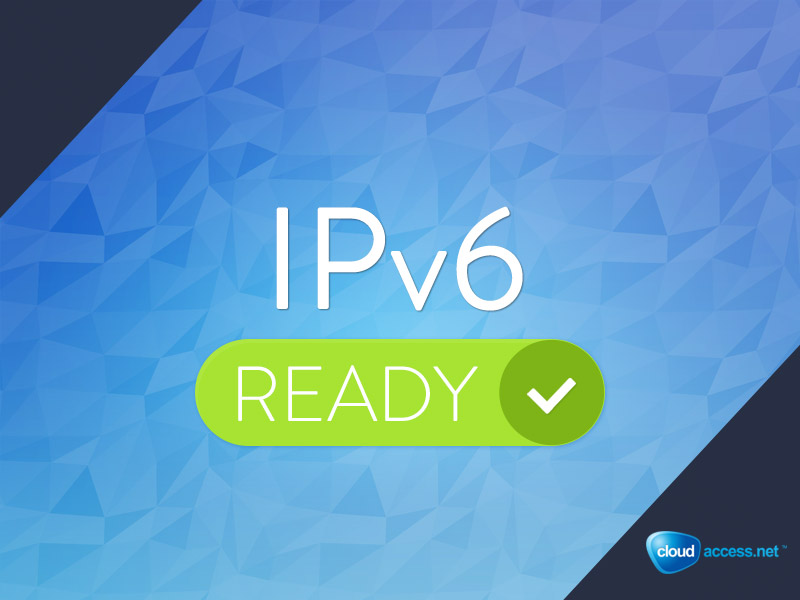 Internet Protocol is the set of rules that governs the exchange of information and the way traffic is routed on the web. Internet Protocol Version 6 (IPv6) is the next generation Internet communication protocol that provides an identification and location system for devices, computers and networks and will replace IPv4, the current protocol that has many limitations. This blog shines some light on IPv6 and explains the impact on Internet users and how the CloudAccess.net platform is IPv6 ready.
The Growth of the Internet and the Need for a New Protocol
Originally developed in the 1970s, IPv4 is a cornerstone of the Internet as we know it. It was developed long before anyone could really imagine all of the interconnected devices that we have today. IPv4 allows for approximately 4.3 billion unique IP addresses, which might sound like a lot and certainly was a lot in 1970s standards. Nobody in 1970, however, could have predicted that the Internet would be as popular as it is or that many of us would be walking around with high speed computers in our pockets. With close to 3 billion current Internet users, IPv4 presents some serious limitations.
Essentially, the biggest limitation is that IPv4 is running out of the 32 bit addresses that each computer or device is required to have. An example of a 32 bit IPv4 address: